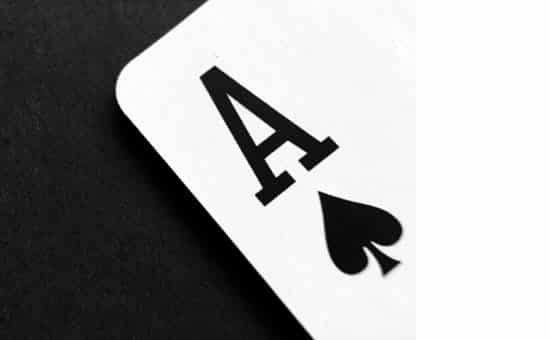 Interviews were fast approaching and I knew I wasn't on track. Nothing was working until I finally had three key insights. These insights led to a 100% hit rate at my consulting and tech interviews, which included BCG, Strategy&, AT Kearney, Amazon, Cognizant, and several boutique consultancies.
What I discovered is that the interview outcome, a response of "We're excited to tell you…" or "We regret to inform you…", depends on just a few key factors.
Despite this, students are inundated with advice – often contradictory – about what to do and what not to do. Entire books are written about mastering the 30 minute case! Why? Content equals money. If experts were to make the process as simple as possible, they would see their revenue drop. They want to give you more advice, not better advice. That's not my incentive, so here's the three key things you need to know.
1. Everything is Behavioral
I used to like the expression "the case is a behavioral and the behavioral is a case," but I've realized over time that everything is a behavioral interview. Yes, you need to have organized thoughts. Yes, you need to solve the problem. Yes, you need to get the math right. But we know this already. Everyone who walks into the interview should get those things right! This does not differentiate you from other candidates.
To get there, many candidates practice into a coffee-induced comatose state and forget the big picture. The interview is about who you are. Can you work on a team with others? Can you be put in front of a client? Is the person interviewing you left curious and wanting to get to know you more, or left gasping for social air?
So, how does this translate into acing a case? Be normal. I don't mean act stock standard and boring. Instead, be who you would be at work. Ask those tough questions, show curiosity, and don't be afraid to say you haven't encountered a problem like this before or to make a light joke (ok, maybe not if it's McKinsey). Respect the interviewer like you would a manager, but show them you are a person. They don't need you to know the decision tree of a case (there isn't one) or to be an expert in the industry in question. They just want a break from the monotonous, banal garble that is most interviewees in a case. Show them who you are so they can see why they want to work with you instead of another candidate.
2. The Case is Real Life
The case wasn't just picked lackadaisically from the interview tree by major consulting and tech firms. It exists because that's what you will do on a daily basis at your job, albeit in a less condensed format and for 14 hours a day instead of 30 minutes. At these companies you will be put under both time pressure and pressure from being observed in action (by clients and bosses). You will need to deal with complex problems that lack immediately clear paths or answers. You will need to think critically and be able to articulate these thoughts in a clear, concise, and organized manner. Understanding this is what it takes to get #1 right.
3. You Have to Want It
Notice I didn't include "banking" in the title of the article? That's because I interviewed at one bank…and absolutely bombed. They asked me their stock price and how I would go about evaluating a target acquisition. They also talked about growth targets and how imperative it was to meet them. All I could think was "I don't care." And, they could tell.
Make sure consulting or tech is right for you. Do you enjoy casing (at least did you enjoy it before you reached your 50th case)? Do you like dealing with ambiguity, solving problems, and understanding the world? If yes, you've got three major benefits:
Interview preparation won't feel like an uphill battle
The interviewers will be able to sense your interest and excitement and you will be more likely to get an offer
You'll actually be glad you got an offer once you hit the trenches!
Unfortunately, many people only realize what they truly want during the interview. Try not to be one of them!
Summary
I want to re-emphasize that you still need to use the right framework, understand industry dynamics, research your company, solve the problem, be structured, and get your math right; the fundamentals have to be there. However, don't lose sight of the big picture! If you understand that the case is real life, that the job you are applying for will be an extended case, and that the interviewers want to see that your personality is right for the job, then you're ahead of the rest. If you recognize this and also confirm that this is what you want and where you know you'll thrive, then hello MBB and The Four.
Ian Glennon is a strategy consultant at BCG, but not sure how he got there. Having lived in the US, France, Australia, and Colombia, but also having U.S., U.K., and New Zealand citizenships, he's also not quite sure where he's from.
Image: Pexels