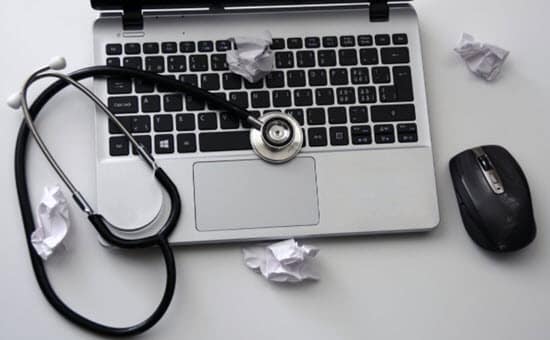 One of the things I learned during my EMBA was how to break down, re-organize and clearly explain certain kinds of information; a skill which has proved useful when preparing and pitching my start-up based on my b-school business plan.
In late October, that got put to the test. I had the opportunity to pitch my start-up at an innovative business contest at a well-known business school in Frankfurt. My nascent company is called MedPayRx. It will use blockchain technology to create smart prescriptions for all legal prescription drugs and medical devices. This being Germany now, that includes medical cannabis.
In other words, we are planning to help mainstream a revolutionary medicine using a highly disruptive technology and business model.
In this post, I will share three insights from the pitching event that might be of interest to students, start-ups, and those in disruptive businesses.
Introduction To The Event
The Maintech Summit at the Frankfurt School of Finance and Management (co-sponsored by Excon, a local start up instigator) is the first real academic-based "shark-tank" environment for disruptive start-ups in Frankfurt. The event is held on an impressive campus, and tackles disruption from all angles. Blocksource, the team who won this year's competition (MedPayRx tied for second place), also pitched a blockchain-based business model – although focusing on a different market niche. Blockchain 2.0 is here!
If you are a disruptive tech start-up, the Maintech Summit is a must for next year. Frankfurt is a major European banking centre, and you can pitch in English!
But enough about the event; here are three lessons I learned.
1. Have a Story to Tell
The concept of medical cannabis covered under health insurance has just become law in Germany. But the law is new, and so there is still a stigma attached to this form of treatment. There is also still a great deal of uncertainty about blockchain. Not to mention its use in managing health records. And so, we had to address both.
The whole point of a start-up is to come up with a monetized solution to a pressing problem. MedPayRx aims to do this by solving privacy, supply chain and compliance issues created by the new regulations and an existing infrastructure which is literally paper-based and managed by fax. From a digitalization perspective, prescription management and insurance approvals is ripe for reform.
And on the issue of medical cannabis? The Bundestag voted unanimously for it to be covered by public health insurance in January and the law went into effect in March. Don't like cannabis reform? Blame the German government!
When pitching, I usually get a laugh at that line. And I am pretty sure I did at the Maintech event. Although it is tough to know for sure because academic Germans don't seem to laugh easily in such settings. Left to their own devices they do not clap either. They rap the desktops with their knuckles!  Clapping is an invention that is being introduced slowly in international business schools. That said, once the Germans warm to it, they do it enthusiastically and well.
No matter how hard they tried to conceal them, though, I did get a few grins. MedPayRx may not be the first cannabis-related business plan conceived or pitched at an accredited b-school since medical reform this year in Deutschland, but we are on the cutting edge of this trend!
2. Build a Strong Business Model
A successful business model for a start-up combines the trifecta of a desirable product, identifiable market need, and a capable team who can execute on the idea.
For MedPayRx, cannabis is part of our strategic market entry plan. It is a medical product suitable for a couple of niche markets whose time has come. The recent legal reforms give us a unique window of opportunity.
In addition, our team has already built a working proof of concept harnessing well defined technology.  The combination of these three factors established our cred, which helped win us a business school pitch opportunity, and secured us second place in the competition.
It is clear that blockchain business models will become a staple at business schools everywhere soon. It is also very likely that cannabis-themed business models will begin to percolate through business school competitions in every jurisdiction where reform has taken place.  But with lingering social stigma towards cannabis – even of the medical variety – how do you begin to be taken seriously? Short answer – build a strong business model.
3. Justify Your Product-Market Fit
MedPayRx's smart prescriptions can be used for all prescription drugs and medical devices, including medical cannabis.  In light of recent reforms, our initial focus on cannabis makes our initiative timely and relevant.  However, the stigma against cannabis is still real.
Be ready to justify your product-market fit.  You can bring in science, market analysis, and common sense arguments to explain why you are focussing your product or service on the market you have chosen.  Why is now the right time for this solution?
Anticipate your audience's fears, biases and objections, and the resistance will quickly disappear. By focusing your potential investors' attention on your innovative solution to a specific social need you can control the conversation, helping to shift their questions from "should MedPayRx be doing this?" and "should I invest?" to "how should MedPayRx be doing this?" and "how should I invest?"
Marguerite Arnold is the founder of MedPayRx, a blockchain healthcare startup in Frankfurt. She is also an author, journalist and has just obtained her EMBA from the Frankfurt School of Finance and Management.
Image: Pexels