I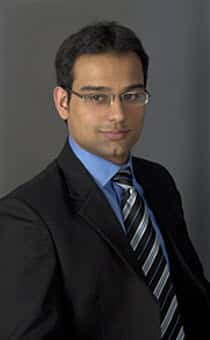 NTRODUCING Shishir Pandit.
We are delighted to welcome Shishir to join the Consulting Blog as an Editor for 2013/14.
Currently based in Melbourne, Shishir is a Management Consultant at Deloitte and a Strategic Advisor at the Global Consulting Group (a non-profit consulting organisation).
He was a finalist in the Victorian Young Business Person of the Year Awards, and holds a combined Commerce/Law (Hons) degree from Monash University.
Shishir has a passion for social causes and likes to play in the intersection between corporates, non-profits and social enterprises. Above all, he believes in helping others develop a questioning, positive and socially-responsible mindset.
One of his passions is his work with GCG, an organisation which provides free management consulting advice to non-profits and social enterprises. His focus has been on sharing his expertise to help guide the direction and expansion of the organisation around the world.
Shishir has a wealth of practical insights gained through his work as a Management Consultant and Strategic Advisor, and we look forward to benefiting from his unique perspective over the coming year.
Please join us in welcoming Shishir!