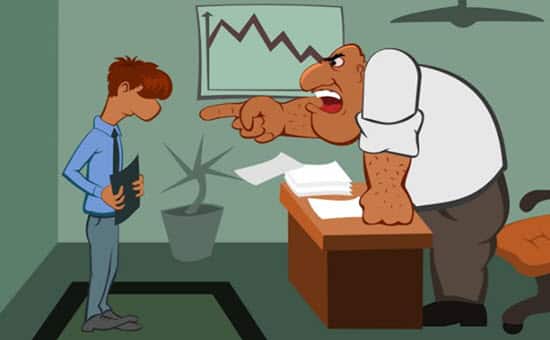 If you have recently been placed in a leadership or managerial position in your company, then you may need to change the way you approach work each day.
The five most common mistakes discussed below are made by those in management in virtually every sector of the business world.
Learning how to avoid them can help your team to thrive!
1. Goals – A team without goals is a huge problem. Some managers, especially those that are new to the role, make the assumption that everyone knows what to do rather than providing guidance regarding assignments and priorities.
2. Poor focus – Even those who have set goals do not always focus on what's important. Rather than acknowledging progress and creating positive results, these managers get caught up in the details and busyness of urgent everyday tasks.
Rather than micromanaging your team, monitor their progress on a schedule, ensuring that they are moving forward as needed. Running around the office looking busy all of the time is not the same as accomplishing the desired results.
3. Hiring and firing – It is important to have a strong team capable of handling the tasks assigned to them.
In a rush to have sufficient manpower, some managers make the mistake of hiring people too quickly and are slow to let them go, even when it is apparent that they are not capable of fulfilling their role.
These poor practices can harm the morale of the team and make it even more difficult to get the job done.
Make sure that you consider candidates carefully before hiring. Not only do applicants need to have the necessary skills and abilities, but they also need to have the right combination of personality, flexibility and dedication.
It is better to have an open position than to expect your team to carry someone who is not a good fit for the job.
Likewise, delaying firing an employee can lead to frustration and your team may believe that you are too soft. Although it can be difficult to let someone go, you should not keep someone on the payroll just because you are uncomfortable with confrontation. You will be doing the employee and your company a favor by ending things quickly. Firmly but politely explain to the person why she is being let go, and give some positive feedback concerning the areas where she excelled.
4. Morale – No matter the size and type of organization that you are leading, good morale is essential.
Some managers believe that they need to rule with an iron fist, forcing employees to mold into some preconceived idea of what a "perfect employee" looks like.
Instead, you need to keep an eye on morale and take steps to boost it when necessary. This may be through encouraging stories or giving praise to team members for their contributions. In fact, some leaders make it a point during conferences to find something positive and honest to say about each person and the value they contribute to the team.
5. Poor boundaries – Whether standoffish or being a buddy, both strategies are doomed to fail for leaders. If those under you are not comfortable approaching you with questions, your company can lose valuable resources down the line because of mistakes. And, while you should be approachable, you should not perceive yourself as an equal, nor should they. While you can socialize and joke with the team, you should maintain a degree of separation. Otherwise, you may have a difficult time reprimanding someone and some employees may take advantage of your friendly nature.
You can embrace the challenges that come with your new role as manager or leader and have a strong team as a result. Avoid the five most common mistakes and continue to learn from mentors and others about the methods, tools and tricks for becoming a respected and successful leader.
Jeremy Johnson is a real estate enthusiast and has written content for dozens of real estate and related sites around the world. RealEstateCompanies.info is a side project he maintains because of his interest in real estate.