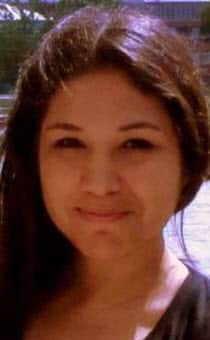 INTRODUCING Meenakshi Shukla!
We are delighted to welcome Meenakshi to join the Consulting Blog as a Manager for 2014/15.
After completing the MSc Corporate Strategy and Governance from Nottingham University Business School and working on startups at Oxford's Said Business School, Meenakshi is now completing her Chartered Accountancy at the Institute of Chartered Accountants in India. As it happens, she is also a national swimmer who has swum 6 kilometres in the Arabian sea.
Some people never sit still.
Meenakshi is one of those rare individuals who look to improve every situation, and consistently does so by applying a trifecta of talents: a positive disposition, keen intellect, and practical common sense. Plus, she has the creditials to back it up.
As you may be aware, dear reader, we are currently busy developing a new section of the website that we are calling "the HUB" – a new exclusive consulting community that contains three resources to support your consulting career:
News Feed: The News Feed shares the latest consulting, industry and macro news, and members can share their own news articles that will be tweeted to the HUB's 5,000+ Twitter followers.
Consulting Forums: The Consulting Forums are a place where members can connect, share ideas and discover new consulting opportunities. If you are applying for consulting firms or preparing for case interviews, then this resource will help you find and collaborate with other like minded people who are facing the same challenge.
Marketplace: The Marketplace is, as the name suggests, a marketplace. A place where members can buy and sell samples, templates, guidebooks and industry research to help other members with consulting applications, case interview prep and consulting projects. Since the HUB puts members first, the policy for the Marketplace is "Zero Commission, Zero Fee, Satisfaction Guaranteed". We hope you find it useful.
Three months in development, these three resources are brand new and designed to aid you in your consulting career. If you have any feedback, thoughts or suggestions, please feel free to shoot us an email at [email protected] We value your thoughts.
As you might imagine, with all the activity and development going on, we are thankful to have Meenakshi on board to help bring order to the chaos. She is providing crucial strategic and operational guidance, and we believe that she has a bright future ahead working for a top consultancy – if they manage to hire her.
Please join us in welcoming Meenakshi!