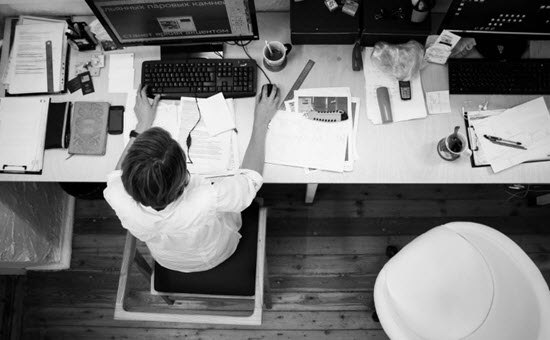 Every year, recruiters get hit with waves of resumes from newly graduated college students looking for internships or starting positions at top firms. In order to make an impact with your potential employer, your resume has to stand out. To help you do this, we made a helpful guide on applying to and landing jobs in digital fields. (This advice is equally relevant for graduates looking for management consulting jobs.) After reading this, you will be able to conduct a successful job search for either an internship or part-time position. So, what are you waiting for? Let's jump right in. Your job search journey begins with networking!
1. Networking
Landing a job at a digital agency is all about who you know. You have to increase your personal brand to network with industry leaders. One of the easiest ways to do this is to create a LinkedIn profile. Even better, attend conventions pertaining to your industry. There you will be able to meet and connect with new faces who can help advance your career.
2. Use Social Media
Although millennials are familiar with social media platforms, these tools can help you land your dream job. You can use social media tools such as Facebook, Twitter, LinkedIn, and Instagram to help you get to know your employer, as well as the company they represent. You can also use these platforms to promote your professional brand.
3. Do Your Research
A necessary step towards landing your first job is to research the companies and graduate programs that interest you, and any recruiters that can help you land your first role. Be sure to use your social media platforms to their full potential. The more knowledge you have about the company that you're apply to, the more likely you are to be successful.
4. Create Custom Resumes
Every firm will be different, and have slightly different requirements, that's why it's important to alter your resume to fit the job you're applying for. You should highlight skills and experiences which demonstrate the qualities the company is specifically looking for.
5. Have an Awesome Personal Website
Whether you're a coder, designer, writer, or aspiring consultant your personal website has to look amazing since it portrays not only who you are, but also the style and quality of work you do. Employers and recruiters will pay attention to every detail. If you leave any stone unturned, it may cost you an interview or a job offer.
6. Follow Directions
When you are applying for jobs, read all of the instructions and follow them carefully. Applications that do not follow the firm's criteria may not even be looked at.
7. Ask For Advice
Don't be nervous to talk to the recruiter or company you want to work for. Often they will be happy to provide you with advice on how to apply, and answer any questions you may have about the process or the firm. If you have any contacts who work at the firm, ask them if you can buy them a cup of coffee and ask them a few questions about the organization. Even if the company is not currently hiring, doing something like this can help you make a great first impression, and be in a better position to land your dream job in the future.
8. Be Passionate
If working for a web design agency is what you want, then make sure the firm knows how much you want it. You can stand out from all the other applicants by demonstrating your passion for and commitment to your industry. Having a genuine interest in what you do can make up for a lack of work experience.
9. Don't Be Afraid To Ask Questions
At the end of the interview, the interviewer will likely ask you if you have any questions. Even if you think you have the answer, ask a question anyway. This shows the interviewer that you are truly interested in the position and the company.
10. Show Your Appreciation
This is one of the best and easiest interview tips to follow. After the interview is over, send a thank you email to everyone you met. This will not only exhibit your appreciation but also your interest in working with the company.
Finding your first real job may seem like an anxiety-inducing task, but with a little preparation, it can be done. All you need is a little dedication, effort, and patience and in no time at all, you will have a foot in the door.
With these ten tips in mind, your job search will be much easier and less stressful to complete.
Do you have any advice for first-time job seekers? Please share your thoughts in the forum!
Wassana Lampech is a medical technology graduate and a freelance writer. She has been writing since her college days, and has been a freelance writer for the past 4 years. You can follow her on Twitter here.
Image: Pexels