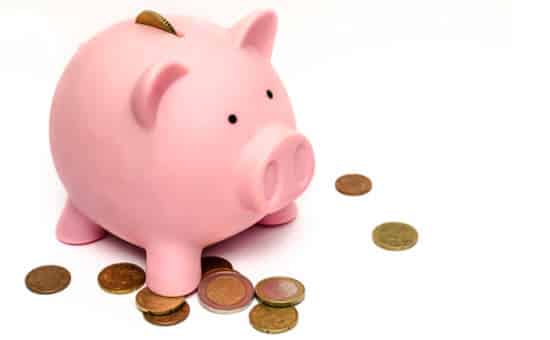 As I have been writing in this space of late, the days of the Wild West for cryptocurrency are absolutely at an end. The writing has been on the wall all summer.
The latest news to hammer the point home? As September dawned last week, six more major banks joined a UBS-led effort to create the Utility Settlement Coin (USC).  This looks set to be a new form of digital cash for clearing and settling financial transactions using blockchain, the technology behind bitcoin.  Unlike bitcoin, however, the USC will not be a new standalone digital currency. It will instead be the digital cash equivalent of major real world currencies backed by central banks.  It is unclear whether the USC project is intended to compete or cojoin with Ripple. However, UBS is in discussions with central banks and regulators. They are aiming to release an initial version of the USC by the end of 2018.
What does all this mean?
The big western banks have formally conceded that cyber currency is here to stay and they are now taking active steps to stake their claim within the quickly evolving cyber currency landscape.
Less than a week later, however, came another piece of news.
The Central Bank of China has now banned all Initial Coin Offerings (ICOs) – including ones that are in the process of raising money. ICOs are essentially a way of fundraising using cryptocurrency.  They are a financial digital hybrid, a cross between crowdfunding and an initial public offering that involve the sale of virtual coins mostly based on the ethereum blockchain.  Interest in ICOs and funds invested in them have exploded in 2017, and so has the price of bitcoin.  There are many who believe that these events are not unrelated. In fact, the gains bitcoin made earlier in the year when the new fork in its code was announced might well be wiped out by the new Chinese decision to ban ICOs. Beyond bitcoin specifically, China's decision to ban ICOs has negatively affected the value of all cryptocurrencies.
Given the huge amounts of money at stake, it is no surprise that ICOs have attracted cyber criminals and attention from regulators.  According to Chainanalysis, cyber criminals have stolen as much as 10% of the money intended for ICOs in 2017 (more than $100 million). Governments are keen to put a stop to this kind of activity.  And so, the Chinese ban is not wholly unexpected.  Jehan Chu, managing partner at Kenetic Capital, believes China will allow ICOs in future on approved platforms.  Perhaps future ICOs in China will also need to use an officially sanctioned cryptocurrency issued or controlled by the Chinese government.
It is unclear whether the Chinese government will create their own cryptocurrency. If it does, this will raise new questions that have to date been much posed but never definitively answered. In fact, Chinese dominance of the bitcoin market has been one of the biggest boogeymen in the vertical since its inception.
What further developments can we expect in the fourth quarter of 2017?
Regulations Are Coming Fast
Cybercurrency is not at risk of disappearing, and it is becoming increasingly clear that it will play a pivotal role in the transformation of finance over the coming decade.  However, the key institutions responsible for steering development of the technology, and the laws, regulations and policies that govern the space are in the process of changing.  As a result, cyber currency will not be able to replace central banks, nor sidestep regulations. And that is an important milestone to reach.  Especially as the conventional wisdom in the world of cyber currency has long predicted that this would never happen. Or that if it did, it would be the "end of bitcoin".
The world of cyber currency has entered a new phase. It's not the end of the world. And its future will be much more regulated.
Marguerite Arnold is the founder of MedPayRx, a blockchain healthcare startup in Frankfurt. She is also an author, journalist and has just obtained her EMBA from the Frankfurt School of Finance and Management.
Image: Pexels