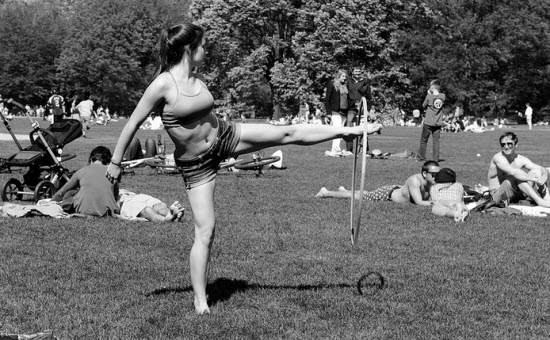 (Source: Flickr)
The consulting industry provides many services and covers many industry sectors, and so the domain knowledge and expertise that a consultant needs will vary depending on the industry focus and services that the consultant actually provides.
That being said, there are some generic skills that every consultant will need to have.
As a starting point, every consultant will need to be intelligent and energetic to cope with client expectations, a relentless travel schedule and demanding deadlines. Consultants will also need to enjoy learning since no two consulting assignments are the same. Consulting firms screen heavily for intelligence and enthusiasm during the application process. If you are not smart and energetic then breaking into and succeeding in the consulting industry may be an uphill battle.
Skills Required By Junior and Mid-level Consultants
Assuming a consultant has sufficient aptitude and the right temperament, there are also a number of generic skills that junior and mid-level consultants require, outlined below.
As you read through the list, be honest with yourself. Do you possess these skills? You don't need to be perfect on day one, but your time is valuable and pursuing a career in consulting will be challenging if you are not well prepared.
Which areas do you need to work on?
Communication skills – Consultants work in many different service areas and industry sectors. Where ever a consultant may find herself, she will need to be able to communicate clearly and persuasively. Consultants need to be able to collect information from employees, obtain client buy-in, ensure that the proposed solution is feasible, and present recommendations to senior management.
People skills – Consultants work in teams and often deal with the client's senior management team. As such, consultants need to be agreeable and pleasant to work with as well as assertive and able to influence outcomes.
Quantitative skills – Consulting firms screen applicants in the interview for their quantitative skills using market sizing and maths questions. It is important for consultants to be comfortable working with numbers and using programs like Excel. Some people are better at maths than others, but all applicants can improve their maths skills through dedicated practice.
Analytical skills – Consultants need the ability to collect and synthesize large amounts of information, develop a hypothesis about the client's problem, analyze the data to uncover insights, and come up with a set of recommendations. In short, consultants require strong analytical skills.
Organisational skills – Consulting assignments can be fast paced, multifaceted and chaotic, and consultants are sometimes staffed on more than one assignment. Consultants without strong organizational skills are likely to flounder.
Initiative – Consultants need to be able to identify issues and take action without supervision, and to know when to ask for help. A consultant will sometimes be sent to work independently at the client site, and should be able to represent her consulting firm and make a favorable impression with the client.
Skills Required By Partners
With good core skills and a strong performance record a consultant can get promoted through the ranks. However, once she approaches partner level a consultant will also need strong sales and marketing skills if she wants to be able to sell high priced consulting services and enjoy continued success at partner level.
[For more information on the management consulting industry, download "The HUB's Guide to Management Consulting".]