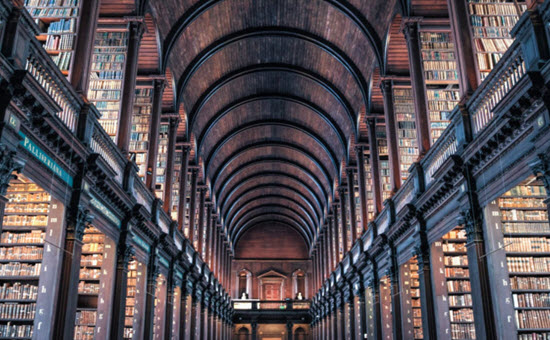 As an aspiring consultant, it is easy to see what you stand to gain from this career choice: high salary, high status, strong networking opportunities, and attractive exit options.
But a more productive question might be, what do you plan to contribute?
With the arrival of the internet, we entered an age of hyper competition where firms (and individuals) are able to provide much more value than ever before. For you, this may mean writing articles, creating a Youtube channel, or speaking at a TEDx event. For multi-billion dollar companies like Amazon though, sending a few staff members to talk at a conference probably won't cut it.
Amazon is "the everything store", an online retailer which also spent more than $4.5 billion on original content in 2017.
Why would an online retailer spend so much on original content?
Amazon runs a paid-subscription service called Amazon Prime where customers pay for access to a range of benefits like same-day delivery. As other companies see the profitability of the Amazon Prime platform, and attempt to emulate it, the firm will only be able to retain subscribers by continuing to offer value for money. It could do this by lowering the subscription price (which would mean lower revenues), or by increasing the value offering, which it is doing by investing in original content.
Platforms have always been wildly profitable business models, where members pay for access to the platform rather than for a specific product or service.  Two thousand years ago, platforms were relatively easy to build. All you needed was one story book, and to read a few selected passages from it each Sunday. In 1440, with the invention of the printing press, the ease of producing content led to a proliferation of schools of thought, university building, and the advent of the scientific revolution.
What religions and universities have in common though is that they can usually only be set up with support and backing from the state or wealthy benefactors.
The internet changes this long established status quo, by allowing small groups with limited funding to build sustainable platforms: blogs, forums, social networks, and paid-subscription services. The big players like Amazon, Apple, Netflix, and Facebook are building global multi-billion dollar platforms. However, you and your team can also be empowered by the internet, in a more focused way, by providing something better, different, more convenient, prominent, or affordable to people who care.
Are you creating more value than you capture?
As a Christmas present to all the aspiring consultants out there, we would like to share our free consulting application resources. We hope you find them useful:
Image: Pexels