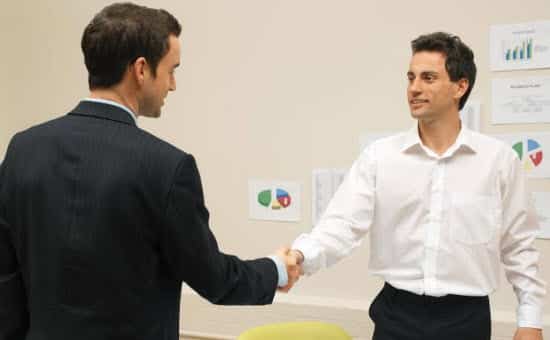 (Source: reynermedia)
This is a guest post from Archie Ward.
Many business people do not know how to bond with their clients. This is because the majority of such individuals struggle to find time to enjoy themselves. If you are such an individual, then there are things you can do to help you bond with your clients and strengthen your relationship with them. You could, for example, reward them with an end of year event.
Organising such an event can be valuable for three (3) reasons:
Word of mouth – If your event is fun, memorable and worth talking about, then your top clients can become your greatest ambassadors as they spread the word about the experiences they had at your remarkable event.
Networking – Not only can your clients benefit from the event itself, but also from the valuable contacts that they might meet there. By creating an opportunity for your contacts to meet each other, you offer them additional value by helping them to build their network. This can help to enhance your business authority and to solidify your position at the center of their professional network. This increases the chances that they will refer business to you and reach out to you for assistance in future.
Trust based relationships – While your clients may pay you for the products and services that you provide, they are likely to take other factors into account when making their purchase decision. Think of your end of year event as an extension of your customer service and relationship building efforts. By demonstrating to your clients that you value them this can help to establish trust and enhance the relationship that you have with them. Your clients are likely to give you more business if they know you, trust you and like you.
Here are nine (9) suggestions for your next end of year event.
1. Host a wine dinner
Whether it is at your home or another location, hosting a wine dinner is a great idea to bond with your clients. Pairing the wine selections with food from the same locality can help to make the event special, and inviting a wine expert as the keynote speaker for the event can help to make the event even more memorable and remarkable. It is a great way to leverage your customer's passion for wine to inspire conversation and build common bonds.
2. Captain the ship
Several hours on a yacht in a big city like Chicago will set you back around $1,200. However, the benefit of renting a large vessel is that it will allow you to bring many clients together. The clients will be talking about the event in the future and they will be more inclined to renew their contracts with you.
3. Get physical
If you excel at a sport in which amateurs can participate, then make use of it. Bonds made during physical activity are quite powerful. You can take your customers hiking or road biking. Having a coffee shop on the route (or a drinks stop at the finish line) can help to soften the physical toll.
4. Give back
Another great option for an end of year event is to invite your clients to an event for a charity that you support. Charity galas offer high-quality bonding time over cocktails, and the tickets are usually tax deductible. This can allow you to show your clients that you are passionate about things apart from business.
5. Make a short movie
Creating videos for your customers is not as hard as you might imagine. There is an application on YouTube known as 'Search Stories'. The clips are a combination of entertainment and sales pitch. The videos normally take about ten minutes to make. It is a good starting point for further discussion or conversation with a client.
6. Organise 'meetups'
This particular activity is best for younger executives and clients. One great idea is to invite people to spend a weeknight at a bar. Let your guests spread the word over social media and offer anyone who tweets about the occasion a free drink of their choice. There is a high possibility of getting a large crowd of current and new younger clients for your business.
7. Know the owner
You can spice up a dinner, lunch or drinks event by introducing your client(s) to the owner. Having the owner of a popular yet stylish establishment come over to serve you or provide food recommendations will impress your clients and show them that you are well connected.
8. Deliver treats
By sending tasty treats to the staff of your clients you can make them happy and keep your business front of mind. Examples of things to send might include pizzas on a Friday afternoon or an ice cream truck during the summer months. When your clients remember such occasions and talk about them, they help to build your brand.
9. Award Badges of Honor
People like to show off and prove that they are part of an exclusive club or that they managed to complete a particular challenging event. By providing your most valuable clients with recognition (for example, by providing t-shirts, concert tickets, awards or certificates) you remind them of the valuable business relationship that exists between you.
Archie Ward is a business consultant and social media strategist. Archie splits his time each year between Asia and Australia. While he is hard at work helping other people make their businesses successful, he hopes to launch his own by year end.