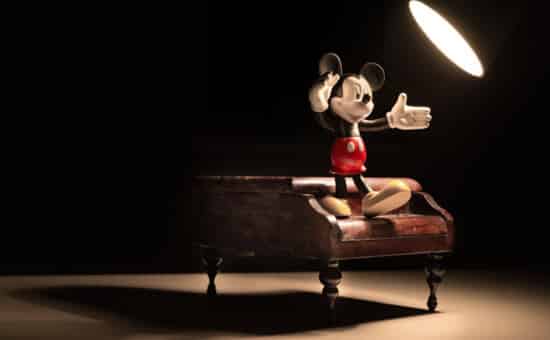 While the global banking behemoths rush in to the blockchain space, many industry verticals beyond banking are also exploring applications for this technology.  This starts with insurance but also extends to supply chain management and shipping.
However, there is a new vertical that has almost overnight started using the technology, learning how to make money from it. Even if surreptitiously.
The entertainment industry is quickly embracing the blockchain – and on a couple of fronts.
Why is this happening?
Firstly, the film biz has always been high tech and since the early nineties only moving in one direction when it comes to digitalization. Those who thought film stock might actually stick around were quickly disabused of that notion even before Youtube.
However, beyond digitization, which is more an issue of bandwidth and computer-to-computer connections, the film industry and the music industry following close behind it, might have finally found a killer app to meet the demands of the digital age.
Streamed music and video takes a huge amount of hard disk space on digital networks and servers. Digital creative content is also notoriously prone to hacks and leaks.
If companies, or even artists themselves, learn how to market and sell their creative works using blockchain technology, this might provide a cryptographically secure answer to the issue of IP protection in a digital environment, which will be especially valuable for music and film distribution as well as gaming.
If this sounds futuristic, think again. There are already blockchains on the market which are specifically designed for content management and monetization.
What Kinds of Blockchain Work for Creative Content?
Expect many different experiments, but one of the earliest is STEEM. As of last year, it became the third largest digital currency as measured by market cap. The idea is that content creators can open an account and be rewarded for their work by other users. Once rewarded, creators can either get paid or they can reinvest in the system, thus gaining more authority and helping their work get found more easily.
Think Reddit that you have to invest in, but with a theoretical monetary incentive downstream.
While the approach got a lot of early positive and mainstream press, many observers remained sceptical. The reward system overwhelmingly favours those who have the most STEEM in their accounts, which means it is, from the start, an insider's game. Steem dollars, the currency behind the blockchain, are also supposedly pegged to the worth of US dollars, although this has been challenged by the industry itself. Many have directly challenged the legitimacy of the crypto coin system behind it as a Ponzi scheme and it is easy to see why. Even the industry press remains sceptical.
But that is just one entry into this space, and an early one. And for all the negativity and dismissiveness, there clearly is a role for blockchain and cryptocurrency in the entertainment industry – just not necessarily a STEEM model.
The big boys are also moving into this world – even secretly at this point. The American TV network Showtime was just caught distributing code onto users' machines that secretly mined a cryptocurrency called monero on subscribers' computers. As of September the company was forced to remove the code. It is unclear how it got there and nobody is issuing any explanations.
And then there is Disney. The company known for its animations and child friendly entertainment, as well as its affinity for technology, began building an exploratory blockchain called Dragonchain several years ago. From October 2 to November 2 this year, Dragonchain Inc. is also holding an initial ICO to raise money for the company. Approximately 238 million tokens or "dragons" are now available to the public.
Disney is not directly involved. For now.
Netflix Move Over
The internet helped to destroy billions of dollars of revenue for creative industries and artists because it is so easy to post a digital file on a torrent site where it can quickly be downloaded, copied, and shared. There has been very little way – at least in the past – to control what happens after initial distribution.
Online entertainment providers like Netflix have moved into the space this has opened – where users pay a regular subscription fee.
With blockchain, however, the situation becomes very different. Smart contracts, made possible by blockchain based software platforms like Ethereum, could be used to ensure artists receive the royalties that are due to them.
Blockchain, for that reason, will continue to make major inroads into the entertainment space. This is just the beginning.
Marguerite Arnold is the founder of MedPayRx, a blockchain healthcare startup in Frankfurt. She is also an author, journalist and has just obtained her EMBA from the Frankfurt School of Finance and Management.
Image: Pexels