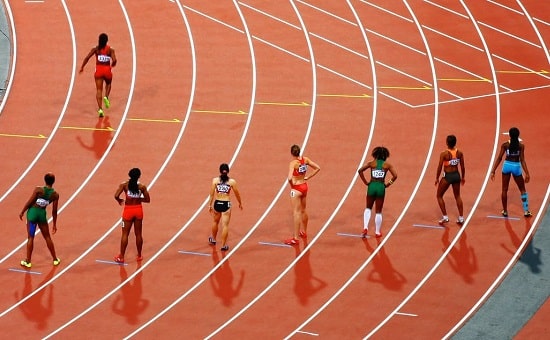 Every now and then, I meet students in their final year at university who are worried about applying for graduate jobs in consulting. "It seems like a great job – but I just don't think my CV is good enough" is something I have heard many times.
True, graduate schemes at top firms are very competitive, and while some people are able to succeed without any previous relevant experience, it is useful to get a head start as early as possible. Likewise, if you are in the lucky position to know you want to go into consulting during your first year at university (or even your final year at school), it may seem difficult to get a grip on what exactly you can do now to stand out later.
The following list of options should serve as a rough guide, but keep in mind that there is no 'right way' and you may find that other activities are a much better fit for you. The options are mainly targeted at undergraduate students in the United Kingdom, but could also serve as inspiration for students from all over the world.
Consulting Insight Programmes
Some firms, such as McKinsey, BCG, and Oliver Wyman (among others), offer short insight programmes to give you some idea what consulting is all about. These programmes are probably the best way to find out whether you are interested in applying for summer internships after your penultimate year or graduate roles, while also providing you with a serious career advantage.
Not only is having a big brand name on your CV a valuable gain, you will also meet people from all over the organization who can give you advice and help you get a summer internship the year after. Insight programmes usually take place in the spring, with deadlines in December or January.
Investment Banking Spring Weeks
Even if you don't want to go into investment banking, doing a spring week will help you gain some relevant experience and might give you an edge over your competitors when it comes to consulting internships or jobs. The good news is that almost every investment bank offers a spring week or insight programme, which means that there are more spaces available than for the consulting insight days. Nevertheless, these programmes are still highly sought after and require a basic understanding of finance.
In addition to upgrading your CV with a major brand name, doing a spring week can highlight your interest in business-related topics. As the name suggests, most spring weeks take place in the spring of your first year (although some banks also offer summer insight programmes) and require an early application, given that the majority investment banks recruit on a rolling basis. Applications usually open in August or September and close in December or January.
Extracurricular Commitment
Another way to stand out is through extracurricular activities. For example, you could join a student society, take on a part-time job (such as a campus ambassador role for a large company), or enter a business-related competition.
While you should obviously enjoy what you are doing, it is also important that your commitment allows you to showcase transferable skills like teamwork, leadership, analytical thinking, and communication. In the end, anything that requires you to develop or improve those skills will increase your value as a potential employee and can serve as a great topic of conversation.
Networking events
Alright, if you are in your first year at university, you definitely won't need to spend every evening at a different networking event. However, it may be useful to go to one or two on-campus events to find out what they are like. That way, when it comes to the point at which you will be applying for internships or graduate roles, you will be much more confident and better at holding interesting conversations and connecting with representatives of your dream firm.
As I mentioned earlier, there are many ways into consulting. None of the paths listed in this article can guarantee you a job, and simultaneously, you might succeed without any of them if you have a great skill set and an interesting story to tell. But if you are keen to get started to build your profile as early as possible, hopefully this list is of help.
Max Kulaga is a finalist reading Economics and Management at the University of Oxford. As a former intern at L.E.K. Consulting in London and President of one of Oxford's largest business societies, the German-born is keen on sharing his experiences and knowledge about the consulting industry.
(Image Source: Pexels)