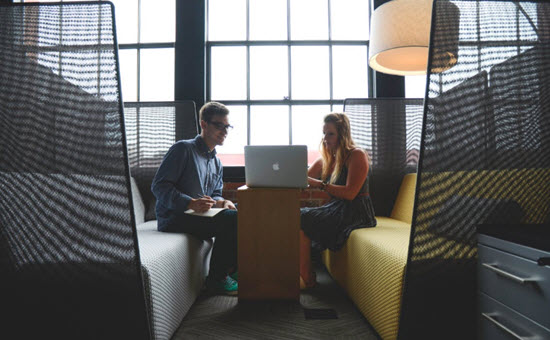 Few internship schemes are as competitive as those offered by top management consulting firms – for many good reasons. Instead of making coffee, you will work on challenging projects as part of a team. Your salary will be more than decent. And even if you find out that consulting is not for you, the knowledge and skills you've acquired will be highly appreciated by any employer around the world. To get an internship though, it is important to know what to expect from the application process and crucial to prepare before it's too late.
Here are 5 steps that will help you secure your dream internship:
1. Get to know the firms you're applying to
At first glance, a lot of consulting firms seem similar and they all promise to solve their clients' business problems in the most innovative manner. Once you do your research though, you should be able to figure out what sets them apart from one another. Who are their clients? Do they serve specific industries or do they have functional expertise in certain areas? Do they work on the client site or from the home office?
More importantly, however, you should get to know people at each firm. Most consultancies hold company presentations, networking events, or workshops for students at target universities, which enable you to get to know them better. If they don't, you can try to contact alumni from your school or university who now work in consulting and arrange a phone call with them. Nothing tells you more about a firm than meeting the people who work there – the notion of a 'company culture' may sound like a cliché at first, but it genuinely provides insight. If you don't like the people at the firm, will you really be able to spend long days working with them?
2. Spend some time perfecting your CV and cover letter
Consultants and recruiters often spend no more than a few seconds looking at your application when shortlisting interview candidates. To stand out among other applicants, you should not just meet most of the screening criteria – such as a good academic track record, relevant work experience, extracurricular activities and interesting hobbies – but should also show that you know the firm you're applying to. Research what each firm is looking for in a candidate and adjust your CV and cover letter to match that profile. Think about why the firm you're applying to attracts you and resort to the conversations you've had with its employees if appropriate.
3. Practice aptitude tests before taking them
In many countries you will have to take aptitude tests after you've sent in your application, either online or as part of an assessment centre. If you are naturally good at these numerical, verbal, and logical reasoning tests, don't worry too much about it. If you're not as confident though, then it should definitely not stop you from getting your internship! There are plenty of free practice tests around, so make good use of the resources available to you and be sure to analyse the correct answers. Soon you will discover certain patterns and learn what to look out for.
4. Get comfortable with case studies and develop your own style
Case studies are business problems you have to solve with the help of your interviewer and they are arguably the most difficult part of the application process. They involve coming up with a structure, calculating relevant business figures, and developing recommendations for a hypothetical client. Given there are hundreds of websites out there explaining how case studies work and how to approach them, I will not go into any details here. I will, however, stress the importance of practising them with others: Reading a case at home and doing it under time pressure with another person staring at you while you calculate large numbers in your head are two completely different things. Try to find other aspiring consultants in your area and set up meetings with them. If you can't find anyone, use websites such as PrepLounge to find case study partners and start practicing at least a few weeks before your first interview. While you should definitely not overdo it – ultimately, your interviewers want to see how you think and not how well you can memorise solutions that may not even fit the case given – practicing case studies will help you develop your own way of structuring the problem and working towards the solution. Using your own methods instead of blindly following common frameworks will definitely help you stand out among other applicants.
5. Think about your past achievements and prepare for tough competency questions
Case studies only make up about half of each interview. The other half will be spent talking about your CV, your skills, and your attitudes towards topics such as teamwork and leadership. Of course, this part of the interview can vary significantly depending on your interviewers as well as your individual story, but it is worth thinking about some potential questions beforehand. Make a list of skills your potential employer may be looking for and write down one or two examples from your past where you have showcased each skill. Also think about problems you've had to face during past ventures, why they occurred, and how such situations could be solved. It is likely that your interviewer will drill far beyond the surface, so be prepared to discuss each statement you make in great depth.
If you've followed all of these steps, there's only one more thing you can do to get your dream internship – show up on time, be confident, and rock your interviews. Good luck!
Max Kulaga is a finalist reading Economics and Management at the University of Oxford. As a former intern at L.E.K. Consulting in London and President of one of Oxford's largest business societies, the German-born is keen on sharing his experiences and knowledge about the consulting industry.
Image: Pexels