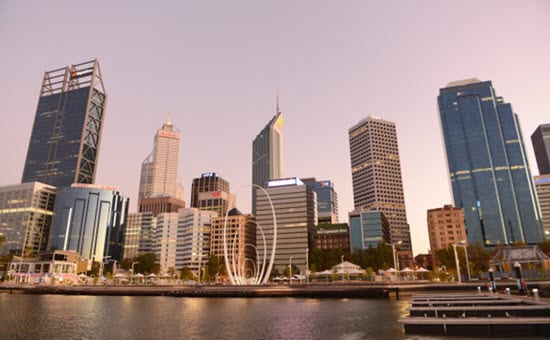 It is very common these days for businesses of all shapes and sizes to use serviced offices. For smaller companies and startups, however, they are particularly valuable. If a young business wants to get off the ground fast, they can do so by paying a fixed rate fee to rent a fully equipped workspace. It gives them access to state of the art resources, without the associated expenses.
If you are currently on the hunt for a suitable serviced office, there are a few things that you need to keep in mind. It is not always easy to find an adequately supplied workspace that is also maintained efficiently, but it is possible to find both of these things. A great resource to see where you can locate your business can be found here.
This post provides some of the most essential features of a serviced office and will help you find one that is perfect for your business.
Prestigious Address
If you are willing to pay for a managed office space, you have a right to expect its address to enhance your own reputation. This is why location is key when it comes to choosing a serviced office. For young businesses, it can make a huge difference, because it replaces an unprofessional domestic address with a highly regarded corporate one. It takes a lot of investment to set up that first independent site, but serviced workspaces are a great way to feel the benefit even if a company doesn't have the necessary resources quite yet.
Flexible Contracts
The rise of nomadic entrepreneurs has bolstered the need for a much more flexible corporate culture. Innovative new businesses no longer want to be tied to one city or even a traditional work schedule. They want the freedom to work on the move and respond proactively to developing market trends. Being unrestricted by administrative ties is a big part of this and serviced offices are an easy way to invest in the amount of security that works for you. If you don't have to commit to a two year lease, you will have more flexibility to plan for a wider range of future eventualities.
Back Office Support
The best serviced offices are more than just blank spaces for businesses to fill. They also provide access to the finest IT, secretarial, administrative, and tech support. With a back office of this calibre, entrepreneurs and startups never have to worry about going it alone. They are just one phone call away from a highly trained and experienced team of advisors. Whether you need help greeting guests, operating IT systems, or organising files, all you have to do is ask. The clue is in the name – with a 'serviced' office, you should expect that all of your corporate needs will be met.
Leisure Spaces
Not all serviced offices provide access to a leisure or relaxation space, but it is an essential part of the work routine. Studies have shown, time and time again, that productivity suffers when people don't take regular breaks. In order to work efficiently, you also need to give your brain a chance to rest and recharge. The best serviced offices come with outdoor leisure spaces, so that occupants are exposed to plenty of daylight. This keeps them alert, happy, and healthy for longer. Keep this mind when searching for your ideal workspace.
Alexandra Richards is an Australian business consultant, located in Perth. She takes a keen interest in the business structures and work culture of Perth based businesses. She has recently been working with Servcorp to help deliver tailored solutions to local businesses.