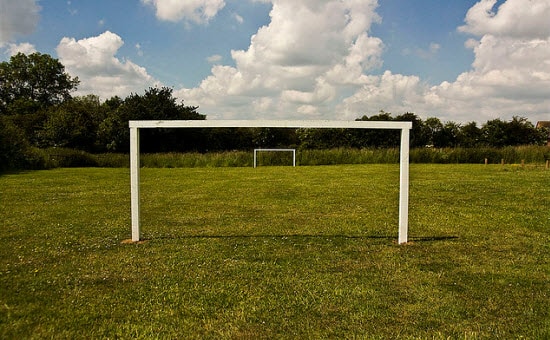 (Source: Flickr)
This is the fourth instalment of my conversation with Nigel Lake, CEO of Pottinger, a global corporate advisory firm based in Sydney, Australia. Nigel is the author of The Long Term Starts Tomorrow, a must have book "for any manager, leader or Minister." The Hon Mike Baird MP, Premier of NSW
Tom: Do you think that public companies are disadvantaged in being able to take a longer term view because they're driven by the quarterly earnings cycle?

Nigel Lake: I've spent most of my career in and around public companies advising them on various things. I don't think that the earnings cycle itself is a problem at all. I think the problem is in how leaders have responded to that earnings cycle.
When analysts and other commentators come begging for some short term faddish response, too many CEOs and management teams have tried to deliver up something which looks a bit like the latest fad with no sense of where they are actually trying to end up as a business.
An example of this is lots of companies which talk about strategy and strategic direction, but the whole notion of a strategy or a direction is completely meaningless unless you actually know where you are trying to end up.
Think about the analogy of getting on a boat or a yacht, and you sail out into the harbour and ask the captain where you are going. The captain will give you the name of the port you're trying to end up at. She's not going to tell you that you're sailing North-North-East because that doesn't really matter very much right now.
Many companies have got what they would call a strategy, which is some sort of vague sense of direction but with no enunciation whatsoever as to where they are trying to end up in five or ten years time.
Tom: I suppose in some sense it's very difficult. From the interviews I've read, it seems like Steve Jobs didn't always know exactly what the next thing would be. He had a strong emphasis on fast cycle times, paring the initial products back as much as possible to be as simple as possible, and then seeing what worked and what didn't work and being very responsive to customers. And yet, he was probably quite a good strategist?
Nigel Lake: It's fascinating, I think the whole Apple/Jobs story is an absolutely fascinating story, and there is a very interesting tension between exactly what you say.
There is at the same time this deeper guiding purpose or obsession [that Apple has] which is to deliver a product which completely revolutionises an entire industry, globally, by creating a product that is essentially perfect.
It's not that it's better than what someone else has got; it's just the perfect thing.
The major things that Apple has done: the reinvention of the Sony Walkman effectively as a portable music player, the iPhone and then tablets are all things which have – and now query the watch, I have not yet formed views on the watch, but I'm not going to criticise it given the company's amazing track record – they have completely revolutionised complete industries by delivering products that are essentially perfect.
That is an amazingly high ambition, and it's difficult to think of other companies that have really set about to do something that dramatically transformational on a world scale.