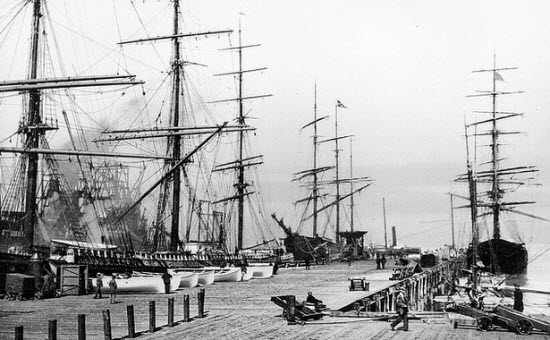 (Source: Flickr)
Executives often rely on the advice of management consultants.
Was it always this way? Where did it all begin?
The management consulting industry, as we know it, originated in America.
The very first management consulting firm was Arthur D. Little, founded all the way back in 1886 by a professor at MIT whose name was (funnily enough) Arthur D. Little.
Almost 30 years later, Booz Allen Hamilton was founded in 1914. Booz was the first management consultancy to serve both industry and government clients.
Founded in 1926, McKinsey & Company was the world's first pure management and strategy consulting company. McKinsey is arguably the world's most prestigious consulting firm. The culture of the firm was heavily influenced by a man named Marvin Bower, who served as managing director from 1950 to 1967. Bower believed that management consultancies should adhere to the same high professional standards as lawyers and doctors. To this day, the core guiding principle at McKinsey is professionalism.
Boston Consulting Group, arguably the world's second most prestigious consulting firm, was founded in 1963 by Bruce Henderson. It all began when Henderson left Arthur D. Little to accept a challenge from the CEO of the Boston Safe Deposit and Trust Company to start a consulting arm for the bank.
Ten years later, in 1973, Bill Bain and others left the Boston Consulting Group to form Bain & Company, which is also one of the world's leading consulting firms.
According to the UK Management Consultancies Association, the consulting industry in the UK began to grow quickly in the 1950s, fuelled by the arrival of the US consulting firms, a wave of new management techniques, and increased demand from clients for specialised consulting skills.
[For more information on the management consulting industry, please download "The HUB's Guide to Management Consulting".]