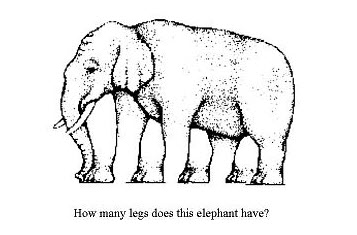 (Source: Flickr)
Last week we provided a list of ten (10) sample brainteasers that you might come across in consulting interviews.
If you didn't read the post, you might want to read it before taking a look at the answers below (to read last week's post, click here).
Answers to Sample Brainteasers
A round manhole cover cannot fall through the circular opening. Circular covers don't need to be rotated or precisely aligned when placing them. A round manhole cover can also be easily rolled.
3 socks.
The digits are in alphabetical order – eight, eleven, five, four, nine, one, seven, six, ten, three, twelve, two, zero.
One box.
Less, you will only have $99.
Read the first sentence to this question.
The cabin is a cabin of a plane which crashed in the woods.
3 cages and 4 canaries.
Read the question again.
A match box can fit in your pocket, but it can also be used to fill the room with light.
[For more information on consulting interview, please download "The HUB's Guide to Consulting Interviews".]