A framework to help executives, senior managers and marketers devise strategies for future growth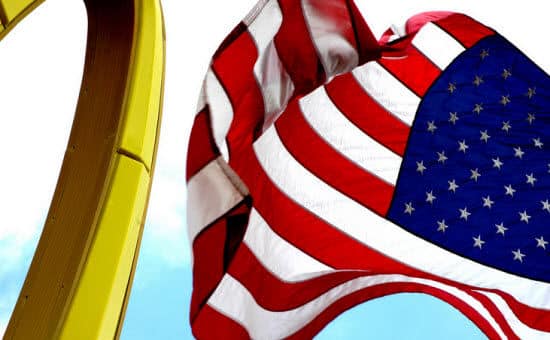 1. Background
THE Ansoff Matrix (referred to by some commentators as the Product/Market Expansion Grid) was developed by a Russian-American mathematician named Igor Ansoff, and first explained in his 1957 Harvard Business Review article entitled Strategies for Diversification.
2. Benefits of the Ansoff Matrix
The Ansoff Matrix is particularly useful for strategic planning because it provides a framework to help executives, senior managers and marketers devise strategies for future growth.
By aiding clear thinking about growth strategy, the Ansoff Matrix can help an organisation avoid key risks such as:
Overlooking available growth strategies;
Misunderstanding the implications of pursuing a particular strategy; or
Selecting an inappropriate strategy given the firm's diversification objectives.
3. The Ansoff Matrix Explained
The Ansoff Matrix can help a firm devise a product-market growth strategy by focusing on four growth alternatives: Market Penetration, Market Development, Product Development, and Diversification.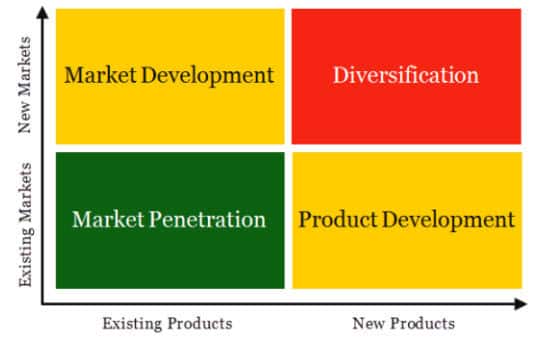 What is a Product-Market Growth Strategy?
A product-market strategy is a description of a firm's products and target markets. While this may sound straightforward, it can be difficult to clearly delineate a target market since it can be defined very broadly (e.g. the transport market) or very narrowly (e.g. domestic air transport in America for cost-conscious business travellers).
In general, a market should not be defined too broadly (or too narrowly) since a key purpose of market definition is to allow a firm to develop strategy and make decisions.
In his 1957 paper, Ansoff defined a product-market strategy as "a joint statement of a product line and the corresponding set of missions which the products are designed to fulfil." For example, one of Apple's product missions might be to provide consumers with easy-to-use digital technology, and another mission might be to provide fashion accessories for Yuppies and young people.
The Four Growth Alternatives
The four alternative growth strategies are:
Market Penetration: a strategy to increase sales without departing from the original product-market strategy. This involves increasing sales to existing customers and finding new customers for existing products.
Market Development: a strategy to sell existing products to new markets (normally with some modifications). Ansoff described this as a strategy "to adapt [the] present product line … to new missions." For example, Boeing might adapt an existing model of passenger aircraft and sell it for cargo transportation.
Product Development: a strategy to sell new products, with new or altered features, to existing markets. Ansoff described this as a strategy to develop products with "new and different characteristics such as will improve the performance of the [existing] mission." For example, Boeing might develop a new aircraft design which offers improved fuel economy.
Diversification: a strategy to develop new products for new markets, which can either be related to the current business (e.g. vertical integration or horizontal diversification) or unrelated (e.g. lateral diversification).
Each of the above strategies represents a different path that a firm can take to pursue growth. However, in practice, a firm will often implement more than one strategy at the same time. As Ansoff notes, "a simultaneous pursuit of market penetration, market development, and product development is usually a sign of a progressive, well-run business and may be essential to survival in the face of economic competition."
4. Selecting a Strategy
Selecting a growth strategy is a three-step process. Firstly, set out all of the available strategies. Secondly, apply qualitative criteria to short list the most favourable few alternatives. And finally, apply a return on investment hurdle to narrow the options still further.
Consider the discussion below for a summary of the issues and various situations in which it may make sense for a firm to select a particular growth strategy.
4.1 Selecting Market Penetration
Market Penetration carries the least implementation risk since a firm is focusing on its existing products and existing markets, and so should be able to leverage its existing resources and capabilities.
Pursuing this strategy is likely to make sense if the firm has a strong competitive advantage, or if the overall size of the market is growing or can be induced to grow.
4.2 Selecting Market Development
Market Development carries more implementation risk than Market Penetration because a firm is expanding into new markets.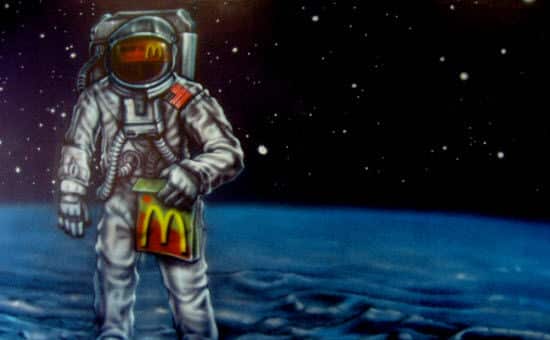 Companies that have successfully pursued this strategy include Coca-Cola and McDonalds, and it may make sense where:
the firm's core competencies relate to its existing products and it has a strong marketing team;
the firm can identify opportunities for market development including chances to reposition the brand, exploit new uses for the product, or expand into new geographical regions; and
the firm's resources are organised to produce particular products and changing the production technology would be costly.
4.3 Selecting Product Development
Product Development carries more implementation risk than Market Penetration because the firm is developing new products.
Companies that have successfully pursued this strategy include 3M, P&G and Unilever, and it may make sense where:
the firm understands the needs of its customers, and identifies an opportunity to sell new products to satisfy changing needs;
the firm operates in a competitive market where continuous product innovation is necessary to prevent product obsolescence or commoditisation;
the firm has large market share and a strong brand;
the firm's products benefit from network effects, and new products can gain a significant edge by being first to market;
the firm operates in a market with strong growth potential;
the firm identifies opportunities to commercialise new technology; and
the firm has a strong R&D team.
4.4 Selecting Diversification
Diversification carries the most implementation risk since a firm is simultaneously developing new products and entering new markets, and may be operating entirely outside its circle of competence.
Diversification can enable a firm to achieve three main objectives: growth, stability, and flexibility. And the specific strategies that a firm employs will differ depending on which of these goals the firm is pursuing.
There are three primary kinds of diversification that a firm might undertake:
Vertical Integration: the firm expands its business to different points in the supply chain;
Horizontal Diversification: the firm adds new products that may be unrelated to existing products but are likely to appeal to existing customers. For example, Amazon sells clothes, jewellery and various other products through its online bookstore. Since the new products can be sold through existing distribution channels, Amazon benefits from revenue and cost synergies; and
Lateral Diversification: the firm adds new products that are unrelated to existing products and are likely to appeal to completely different customers. While lateral diversification has little relationship with the firm's current business, the firm might adopt this strategy in order to:
improve profitability by entering a lucrative industry;
develop resources and capabilities in a potential new "growth industry";
poach top management or key talent;
compensate for technological obsolescence;
expand the firm's revenue base so as to improve its perception in the capital markets and make it easier to borrow money;
increase strategic flexibility in an uncertain business environment; or
reduce risk by spreading the firm's activities across multiple products and markets, and thereby decrease its vulnerability to negative Black Swans and unfavourable events like economic downturns, increased competitive rivalry, improved supplier or buyer bargaining power, better-quality substitutes, or reduced barriers to entry.
5. Implementing a Strategy
Consider the suggestions below on how to implement each growth strategy.
5.1 Implementing Market Penetration
Market Penetration involves increasing sales of existing products to existing markets, and could be pursued in the following ways:
Increasing advertising to promote the product or reposition the brand;
Offering special promotions (e.g. 2 for 1, or Buy One Get One Free);
Introducing customer loyalty schemes;
Improving the quality or size of the sales force;
Modifying the products or product packaging in order to broaden their appeal;
Improving the distribution channels in order to reach more customers within existing markets;
Targeting a market niche in order to grow sales and build overall market share (this approach makes sense if the firm is small compared to its competitors);
Acquiring a competitor (this approach makes sense in mature markets where the size of the overall market is not growing);
Changing product pricing; if demand is relatively inelastic, then it might be possible to raise prices without a big drop in sales. Alternatively, prices can be lowered to increase the quantity sold; and
Improving operational efficiency so that increased sales can be achieved without a proportional increase in costs (this could be attained through economies of scale and product rationalisation).
5.2 Implementing Market Development
Market Development involves selling existing products to new markets, or new market segments, and could be pursued in the following ways:
Marketing products in new locations in order to expand regionally, nationally or internationally;
Advertising through different media in order to reach different customers;
Utilising new distribution channels to reach new market segments, for example building an online store; and
Modifying the pricing policy, products or product packaging in order to appeal to different customer demographics.
5.3 Implementing Product Development 
Product Development involves selling new products to existing markets, and could be pursued in the following ways:
Developing new products through R&D;
Acquiring a competitor;
Forming a joint venture or strategic alliance with a complementary firm;
Licensing new technologies;
Distributing products manufactured by other firms;
Extending an existing product by producing different versions; for example, Apple has recently released the iPhone 5C and 5S;
Packaging existing products in new ways; for example, Apple has recently re-released the iPhone 5 in a range of colourful cases and called it the iPhone 5C; and
Finding new products that can be sold to existing customers; for example, an online bookstore might develop an e-reader (let's called it the Kindle) and add a long list of unrelated products to the online bookstore. After all, if customers are willing to buy books on the Internet then they are probably willing to buy other things as well.
5.4 Implementing Diversification
Diversification involves selling new products to new markets, and can be pursued by simultaneously adopting the tactics suggested above for Market Development and Product Development.
[For more information on consulting concepts and frameworks, please download "The Little Blue Consulting Handbook".]