OVER the last 3 years we have witnessed the birth of student run management consulting firms in Australia.
Student run management consulting firms harness the energy and enthusiasm of capable students to help non-profits enhance their social impact, and provide a platform to foster mutually beneficial relationships between students and the non-profit sector. Students benefit because they have the opportunity to take ownership of real world projects, learn valuable consulting and leadership skills, make a meaningful contribution to local communities, and take responsibility for their personal and professional development.  At the same time, non-profits benefit because they receive pro bono consulting advice targeted to their specific organisational needs.
Spawned in Sydney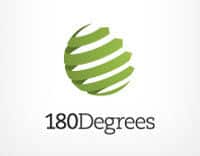 In 2007, Nathaniel Ware founded Australia's first student run consultancy to help socially conscious organisations achieve a greater social impact. 180 Degrees Consulting started at Sydney University and now has chapters in Sydney, Stockholm, Mexico City and Vladivostok as well as working with affiliated student groups in India, the UK, South Africa, the USA and Romania. During its short history, 180 Degrees has worked with a wide range of nonprofits including Youth Off the Streets, Make a Difference, STARTTS, Kiva, Energy in Common, and the Red Cross.
You can contact 180 Degrees here.
Multiplying in Melbourne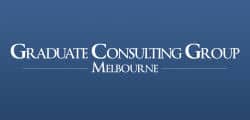 In 2009, Fabian Burmeister, Shiraj De Silva and Samantha Fu brought the buzz of student consulting to Melbourne. The Graduate Consulting Group (GCG) has its roots at Melbourne University's Graduate School of Management and has already worked with a range of nonprofits including The Aussie Hands Foundations, Kenya Australian Charity Organization and the Hotham Mission Asylum Seeker Project.
Your correspondent was recently in touch with GCG's Advisory Board Member Max Teo and others, and was delighted by the professionalism and passion that this budding young group has for making a positive impact in the social sector. Alice Hu, one of GCG's project consultants on the recently completed Hotham Mission Asylum Seeker Project, had the following to say about her reasons for joining GCG:
I joined GCG because I believe something more rewarding can be derived from obtaining a degree at one of the world's leading tertiary institutions. GCG gives me a platform to contribute to our community by directly assisting and supporting those on the frontline of our nation's not-for-profit causes.
Tak Wong, Head of Marketing, outlined that GCG differentiates itself from traditional student consulting firms on three fronts:
Advisory Board: Perhaps the most significant differentiator is that GCG has a team of consulting professionals who support GCG in an advisory capacity. Beyond providing general advice, Advisory Board Members help structure problem solving efforts on client engagements and run training workshops to help student consultants hone their skills. GCG aims to support its members with top tier training, and give them the support they need to provide high value results for clients.
Diverse pool of candidates: GCG consultants are not just undergraduates, they are also postgraduates, MBA students and recent graduates. They're all high performing and hand-picked via GCG's case interview process.
Functional roles: GCG has a range of functional roles, which provide opportunities for students who might not necessarily want to get into consulting – e.g. Marketing, HR and Finance. These roles allow students to take up responsibilities that they would not usually be entitled to as a fresh graduate, and are valuable in supporting GCG's mission to help non-profits achieve their full potential.
You can contact GCG here.