I recently had the opportunity to communicate with Janine Clifford, Recruitment & HR Manager at L.E.K. Consulting.
L.E.K. Consulting is a global management consulting firm that uses deep industry expertise and analytical rigor to help clients solve their most critical business problems.
Please read my discussion with Janine below. This will be of particular interest for students and recent graduates who are looking to pursue a career in the management consulting industry.
Tom: LEK offers a range of services including Strategy, Marketing & Sales, Operations and Mergers & Acquisitions. Where does LEK do the bulk of its work? Are graduates able to gain exposure to more than one service line?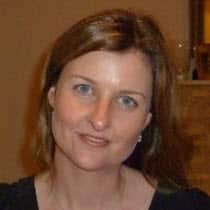 Janine Clifford: The bulk of our work is strategy, M&A, strategy activation and performance improvement. As we are a "generalist" consultancy firm our graduates get exposure to a variety of service lines which is fantastic for their early career development.
Tom: LEK has expertise in many different industry sectors including defence, media, and private equity. Are graduates expected to pick an industry specialisation? How quickly are graduates expected to specialise?
Janine Clifford: There is no expectation that graduates will specialise. One of the benefits of joining LEK is the exposure our people get to a variety of industries. Specialisations occur much later in a career with LEK, closer to Manager level roles. Even then, our Managers and Partners still work across a diverse range of sectors.
Tom: LEK has offices in 21 cities worldwide including offices in Sydney and Melbourne. Is it possible for consultants to transfer between offices within Australia or internationally?
Janine Clifford: Yes, one of the great benefits of being a global firm is being able to offer our people exposure to international opportunities. We offer a "swap" program which provides an opportunity for our people to work in another LEK international office for 6 months. They "swap" with another LEK'er in another office for that period of time. A number of our client engagements also require multi-disciplinary teams and cross regional input. In particular a number of our people have worked on projects across the Asia Pac region of late, in Singapore and Japan.
Tom: What kind of training and mentoring can graduates expect to receive at LEK?
Janine Clifford: LEK has a philosophy of continual learning. This involves a high caliber professional development program which includes formal technical training as well as on-the-job learning experiences. On the last Friday of every month we hold a Back to the Office day which is a day each month dedicated to professional development.
Our team work with their cohort on a range of tailored professional development activities geared at helping our people grow professionally and personally. We also have a fantastic career coach and a buddy program where from day 1 a more experienced LEK'er will guide and support you through your career at LEK.
Tom: How much partner and client contact can junior consultants expect to have at LEK?
Janine Clifford: Our junior Associates have lots of opportunity to work closely with partners and clients. Our Partners are "hands on" throughout the case which provides Associates with early exposure and meaningful involvement on how the case is tracking. We spend quite a bit of time working on client site which provides exposure to the clients environment fostering and encouraging regular contact with clients.
Tom: What would you say are the typical working hours for an LEK consultant?
Janine Clifford: Our Associates and Consultants would average around 55 to 60 hours a week with peaks during critical case periods. The life of a management consultant is certainly a busy one and often involves travel. We do have a number of programs in place to support a work/life balance including TOIL (time off in lieu) following busy periods.
Tom: What is LEK's travel model?
Janine Clifford: This varies depending upon the case. Our clients are based all over Australia, NZ and in the Asia Pac region. Some in major cities and some in regional or remote locations. Some cases require our teams to work onsite with the client, others from our offices or it might be a hybrid of this. For those teams that travel, typically they work on site from Monday to Thursday and return to the home office for Fridays.
Tom: What would you say distinguishes LEK from other management consulting firms?
Janine Clifford: We believe our culture is a big differentiator from other firms. There's no room for ego at LEK. Our people are very smart and capable but also very grounded and collaborative. There is a genuine comradery amongst the team that fosters teamwork and personal development.
Tom: How many graduates is LEK looking to hire over the coming year? How does this compare with last year?
Janine Clifford: We look for 10 to 12 graduates each year for Sydney and Melbourne. Our graduate recruitment programs runs every March so we will be back on campus and recruitment in March 2016 for positions commencing in February 2017.
Tom: When are the next set of recruitment application deadlines for graduates and other aspiring consultants?
Janine Clifford: Our focus at the moment is on experienced hires, those with around 3 to 5 years, Associate Consultants and Senior Associate Consultants. We are also in the process of recruiting some new Consultants. These candidates typically have 5+ years of experience and an MBA. We are currently accepting applications for these opportunities and more information can be found on our careers page.
Tom: Does LEK use the case interview in its recruitment process? How many interview rounds are there?
Janine Clifford: Yes, case interviews are a key component of our recruitment process. Associates (graduates) usually have 2 rounds on interviews and Consultants 3 rounds. Case interviews cover quantative and qualitative aspects. We also include behavioural interviews to ensure candidates are aligned with our core values.
Tom: What kind of candidates tend to be successful in securing a position with LEK?
Janine Clifford: We recruit from all disciplines so there isn't a "typical" background that we look for. Strong analytical, problem solving, quant skills and an entrepreneurial spirit go a long way. We also look for people who align with our values, honesty, integrity, open and transparent communication and leadership capabilities.
Tom: What's the most common mistake that candidates make when applying?
Janine Clifford: Not investing enough time in the cover letter and resume and not preparing for case interviews. It's important to spend time on your application to bring your cover letter to life, expressing why you are interested in management consulting as a career and LEK as an employer.
Case interviews can also be quite challenging if you haven't done one before. I'd suggest spending a number of hours practicing with family and friends to help hone your case interview skills.
Tom: What exit opportunities do LEK's consultants typically pursue?
Janine Clifford: Our alumni are in so many diverse roles, from strategy to general management to chief advisor and heads of innovation.
Tom: Is there any additional information that you think would be helpful for candidates but which we haven't covered?
Janine Clifford: We offer an 10 week internship program for penultimate students over the Australian summer break, early Dec to the start Feb. This is a fabulous opportunity for those who are interested in exploring management consulting as a career to get a taste for what it's like. Our applications will open in mid-July with interviews taking place in August.