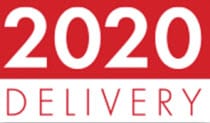 2020 Delivery is a management consultancy committed to improving public services and bringing about lasting change within public sector organisations.
I recently had the good fortune to talk briefly with Mike Meredith who is a Director at 2020 Delivery, and leads the firm's people development function.
Please read the edited transcript of my discussion with Mike below. This will be of particular interest for students and recent graduates who have an interest in the public sector.
Tom Spencer: I understand that 2020 Delivery works primarily with the public sector providing strategy, capability building and performance improvement.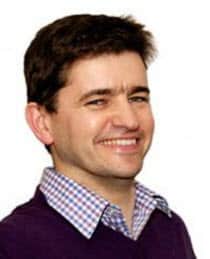 Mike Meredith: We work only with public services. We don't have an oil and gas division. We don't have a New York office. We're not going to send you to Canary Wharf to work in finance. We only work in public services, and so far just in the UK.
Tom Spencer: When graduates join you do they typically work within one of your service lines or do they work across all of them?
Mike Meredith: Good question.
Most often early in client relationships we will get procured to do one thing; the three broad service lines are strategy, capability building or performance improvement. We train people in how to think and it's never quite as simple as saying we're doing a performance improvement project, not training. There is always a bit of overlap.
I was in touch with a government contact yesterday offering them some training in strategic problem solving. What tends to happen with that client is that we build off the first project. Much of the work in consulting depends on relationships and trust. If you work well with someone and provide good service then they are much more likely to ask you to do other things. We have a very good record of having long term sustainable relationships with clients – over 80% of our current projects are repeat business.
Tom Spencer: 2020 Delivery works with public sector organisations, and I understand that the clients are loosely grouped into healthcare, government departments, and education. Can you tell us a bit more about the kind of clients that you tend to work with?
Mike Meredith: In terms of sectors that's an accurate reflection.
We're currently about 75% health, and the rest of our clients are education and government departments.
In health, our clients include big teaching hospitals and secondary care providers. We are doing a piece of work at the moment where we are working with the chief executive and with everybody down from there to the therapists on the ward in the hospital. We have to be pretty adept at speaking the language that different individuals in the hospital will find engaging.
2020 has a growing education practice, and universities are our main client in the education space. They are actually quite analogous to hospitals. They are led by professional groups of academics or consultants, there are lots of support structures in place, and they are of a similar size.
Our third group of clients are government departments or government agencies. Much of our work in this area in the last few years has been training and mentoring.
Tom Spencer: When graduates come on board, would they be expected to sit within one of those industries, for example be primarily focused on health, or would it depend on the needs of the clients?
Mike Meredith: Very much the latter. Our aspiration for anyone who joins us is for them to be comfortable across both the breadth of service lines, so to be a competent strategist, business improvement consultant and mentor, and to be able to work across any sector environment.
What we also encourage in people is to find their preference, find that spike, find the thing that they want to be known for. And so, what we try to engender as a company is pursuing elements of what you think you are and would like to become rather than forcing people to become a thing they don't want to be. If people have a desire to develop a functional model or understand how hospitals really work we allow people to pursue particular interests.
Tom Spencer: What kind of training and mentoring does the firm provide for graduates?
Mike Meredith: The first point to stress is that 80% of your learning will be in front of a client dealing with a problem. We plan that in your first or second week you will be in front of a client, helping to solve a problem.
We have a role modelling development structure. You will be working with a project manager or a director, and you learn a huge amount from the role modelling that they give you.
However, it's not just development by osmosis. We have a curriculum of four or five particular training courses that we send people on over the first two years.
Furthermore, everybody in the company has a career manager, with whom they can discuss projects, where they want to invest value, and how they want to develop. Those discussions can lead to discrete training, new opportunities, or future project deployment.
In terms of the training courses we offer, for example, a three day strategic problem solving course, and a two day course in performance improvement training. We also have particular training courses around client engagement, presenting in meetings, and presentation skills so that people get an equal balance of hard analytical skills and soft engagement skills. You are most convincing in front of the client if you blend those right.
Tom Spencer: What is the working environment like at 2020 Delivery?
Mike Meredith: We aspire to give our consultants the right balance of autonomy, skills mastery and a sense of purpose so that they can deliver value to our clients from day one. We also expect everyone, irrespective of level, to show entrepreneurial spirit and thought leadership to progress how we run our business. Being a small consultancy, there are also many internal business functions (such as the annual strategy process and product development) to which everyone contributes.
Tom Spencer: What is 2020 Delivery's travel model?
Mike Meredith: Most of our clients are located in London or at an easily commutable distance from London. When we work with clients further afield we do travel to them, but most consultants are not away for multiple nights each week.
Tom Spencer: For all of the aspiring consultants out there, what would you say distinguishes 2020 Delivery from other management consulting firms?
Mike Meredith: There are three points of difference to highlight.
The first one is that we work only with public services. That's a strong point of difference for us. Either people like that or they don't like that. If you are motivated by the problems that are facing healthcare, education and immigration enforcement then we are the people to come to.
The second is that we make decisions on who to work with and what to work on based on whether we think we can actually make a difference. We don't have a focus on our own growth as an end in itself, we will grow if we think that we can supply a need that the clients really have. We test every opportunity through the lense of "can we have an impact with this piece of work". If we can, great, and if we can't, then we won't do it. That's one of the central tenets of the company.
The third point is that we do expect a lot of our consultants from day one. You'll be in front of a client with a real problem often within the first week. We give you all of the support that is required, and we recruit people who are self-starting, enjoy that challenge and are comfortable with autonomy.
Tom Spencer: What kind of applicants are you looking for?
Mike Meredith: 2020 Delivery relies on exceptional individuals who adhere to our four core values of optimism, rigour, humility and respect. We require all our consultants to have great problem solving skills, to be numerate, and to be passionate about achieving lasting change in public services.
Tom Spencer: When are you accepting the next round of applications?
Mike Meredith: We will open for graduate and internship applications in September 2015. We recruit for experienced hires on a rolling basis.
Tom Spencer: What kind of roles will you be hiring for?
Mike Meredith: We have consultant opportunities for experienced hires, graduates, interns and associates. We are enjoying growing a company that is successful, distinct and fun to be part of.
Tom Spencer: How many graduates are you looking for in the next round? Do you have a goal?
Mike Meredith: We are planning to take in total this year 8 to 10 people across all our grades, and 4 or 5 of those will be entry level consultants. It may not sound like a lot from an absolute perspective but that's 25% of our workforce.
Tom Spencer: What does your recruitment process involve?
Mike Meredith: Our recruitment process involves:
CV and Cover Letter review
Successful candidates are invited to take a Problem Solving Test online
Two interview rounds. The format is likely to vary but would typically involve:

Two case study interviews in each round: the first round interviews are typically conducted by consultants and the second round interviews by members of the executive team;
A presentation; and
An informal coffee chat with one of our consultants.
Tom Spencer: What kind of candidates tend to be successful in securing a position with 2020 Delivery?
Mike Meredith: Really interesting question.
We started off 9 or 10 years ago with quite a strong ex-engineer base but actually what we have found is that we take as many humanities students as we do scientists. The reason is that, as well as being reasonably numerical and analytical, and we need everyone to be able to manipulate numbers well, logical problem solving is actually something that you develop through a history degree or an English degree as much as through an engineering degree. So in terms of background we are completely agnostic. What we like to see is a successful and self-starting background, whatever you've got.
The people who tend to do well tend to have a breadth of interests. Not only have they done well academically, they have been involved in other things whether it be a sports team or the debating union. Having multiple interests shows to us that you can work with a range of people and on a wide range of subjects.
The other thing is that because we are public service focused, there should be some evidence of an affinity towards the public sector; a record of volunteering for example.
We receive lots of CVs and covering letters. The single most obvious way of improving your chances of getting a job at 2020 Delivery is if you write a really compelling 2020-focused covering letter.
Having looked at many applications over the years it surprises me how relatively infrequently people have taken the time to write a really good cover letter; a letter that tells me you've been on the website and you understand our business. The best letters will do things like quote our service lines, quote our case studies, or include a reference to talking with a named individual at the Oxford careers fair, for example.
Tom Spencer: Once people are actually in the firm, how does it work in terms of promotion? Does 2020 Delivery use an "up or out" policy?
Mike Meredith: No, no, absolutely not. We are meritocratic and generally we have recruited well so people progress more quickly than anticipated. A few years ago we thought that people would spend about 2 years in a grade, but actually what we found is that people actually spend a year or 18 months in a grade and we can't hold them back.
We don't have an "up or out" policy partly because we recruit well, but also we try to do the best for our people. There is a natural rate of churn because it's that sort of industry, and we work hard to increase the retention of the folks who are with us.
Tom Spencer: When people do leave the firm where do they typically go?
Mike Meredith: Good question. Quite often they go to public service organisations, and a couple have in fact become clients of 2020 Delivery. We had one last year join the Foreign & Commonwealth Office; we had one go back to his previous engineering company; and we lost one to a health information company. People who leave tend to stay within the public sector.