Brings the family together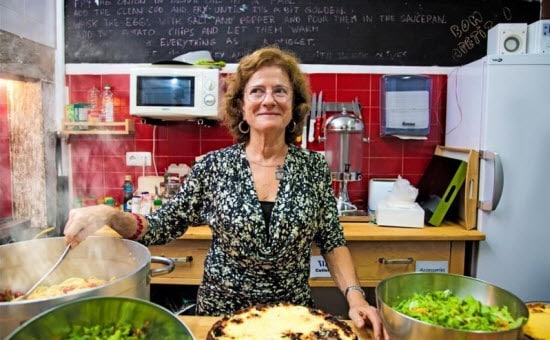 WE are currently in Portugal and recently stayed at Home Hostel Lisbon, which was voted best medium-sized hostel in the world for the last two years running.
Think about that for a second.
There are thousands of hostels in the world across hundreds of countries, and many of them are excellent.
Home Hostel Lisbon was voted "best hostel in the world" two years in a row.
That's a pretty impressive achievement.
How do they do it? What makes them the best? And what can we learn from them?
We have three thoughts on the matter.
Our first thought is that the thing which makes Home Hostel Lisbon "best is the world" is the appealing design. Whether it be the chandeliers in the dining room, iPads and flat screen TV with PlayStation in the living room, free iMacs in the computer room, or the simple and appealing branding which is consistent throughout the entire hostel, Home Hostel combines practical functionality with the kind of appealing design you would expect from a hotel or your rich Aunt's house.
Appealing design is definitely part of the magic, but that's not the whole story.
Our second thought is that the thing which makes the hostel so great is that it revolves around one superior person, Mamma!
Mamma is the mother of the hostel's owner, a wonderful Portuguese lady with marvelous cooking. She remembers everyone's name, takes an interest in what everyone did during the day, and plays the perfect hostess. Every night she serves up a home cooked three course meal (with unlimited drinks!) for the insanely reasonable price of 10 euros. This is not only exceptionally good value in a financial sense but it sets the tone for the hostel and provides a unique opportunity for guests to get to know each other over a home cooked meal.
Mamma is definitely part of the magic, but we have one final thought.
Our third thought is that it's actually all about generosity. Many hostels subsidize the bed price by charging for ancillary services like Internet or luggage storage, but this tactic can destroy the community feeling. Home Hostel doesn't nickle and dime its customers. Whether it be the free shot of Portuguese liquor served on arrival, the delicious free breakfast catered each morning (with scrambled eggs to rival Bill Granger), or the "how to get to the airport cards" which you don't realize they have until you ask the question, Home Hostel Lisbon is in the business of solving problems and delighting its guests.
Mamma will be missed.