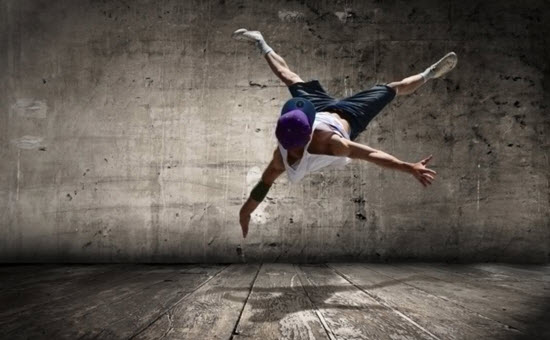 Having a successful career in consulting requires sustained motivation. When your skills are a good match for the requirements of the industry, your superior performance will be an ongoing source of encouragement.
A sensible first step towards a consulting-career would be to understand whether you have what it takes to excel in consulting.
Here is a list of six skills that will make a difference in your consulting career and ensure your long-term success.
1. Structured Thinking
Companies come to consultants seeking advice. But if the client team itself is an expert in their own industry, then why do they come to consultants looking for solutions?
Typically, the solutions lie beyond an ocean of information which is difficult to swim across. One of the key skills that consultants bring is a structured thinking approach which helps to define the problem statement and undertake a disciplined search for the solution. They can quickly discard redundant information and focus on the key facts to rapidly reach a feasible solution. This is where the consultants' value lies. Hence, this is one of the primary skills that incoming candidates are tested on in the case interview.
2. Creativity and Intellectual Curiosity
After rattling an idea around in their own brains, companies go to consultants to get a fresh perspective. Creativity amplifies that fresh perspective, and can help the client to see a project, product, or situation in a new way. In a world where routine analysis can be done by computers, fresh thinking and analysis is more valuable than ever.
Being intellectually curious also helps a ton when it comes to working for a client industry that you have not dealt with in the past. If this curiosity is absent, it may be almost impossible to understand the industry quickly enough to complete the project.  There is no hope of coming up with a solution, let alone a creative one, if you do not understand the industry, its business, supply-chain model, key profit drivers, etc.
3. Interpersonal Skills
People skills will help with managing a team and dealing with clients. Think about it in this way. In an industry where you work for almost 70-80 hours a week, would you like to work with a dull-person or a charming one who can make the work environment more interesting? The same logic also applies to a client when it comes to soliciting work. If the client is not won over by a consultant's charm, they may not have confidence that the person can solve their problems. Interpersonal skills are not just for cocktail parties.
4. Prioritization and Resource Management
As a consultant, your To Do list may not be limited to an A4-size page. Remember, you are a problem solver and there are a lot of problems in this world to solve. This is part of the reason why consultants work 70-80 hours a week. With that kind of list, it is important to know how to apply the 80-20 principle. It is crucial not just to know how to prioritize but also to know how to be efficient at managing your resources, which are often limited.
5. Presentation Skills
Almost all the engagements of a consultant end with a presentation. There is no point in all the hard-work and time invested in a presentation, if you are not able to convince senior clients to adopt your recommendation. Being persuasive and assertive will help in being a great presenter. Also, you must be comfortable with your oratory skills. Being concise (synthesizing complex information and presenting it in a simplified form) and at the same time having the ability to dig deep into each aspect, if need be, is one of those talents that helps a consultant succeed.
6. Business Development and Management
Consulting firms follow a sales model, where as a consultant grows in the firm, he or she will become responsible for obtaining new business. It's a pyramid structure where the bottom of the pyramid is often engaged in executing engagements, mid-pyramid is involved in engagement/team/client management and the top executives (partners/principles) are engaged in bringing in new engagements. It is important to develop these leadership and management skills as you progress in a consulting firm.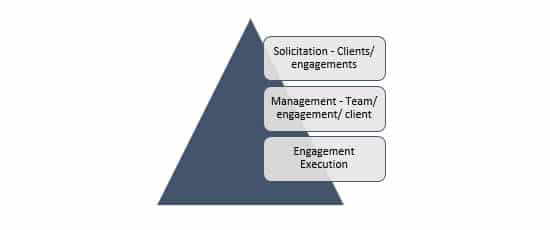 Conclusion
We talked about six skills required for a successful consulting-career. None of them are less or more important than the other. However, it is important to acknowledge that these skills are all acquirable. So, don't be disappointed if you find a gap between your skill-set and the list here. You can always work towards acquiring them.
The attributes that cannot be acquired and are mandatory for consulting are enthusiasm for the work, love for travel, and the willingness to accept long work-hours. If you have these qualities, then I wish you a successful career in consulting!
Vishal is currently undergoing his MBA from Kelley School of Business, Indiana University and is a management consulting enthusiast. Before Kelley, he was working with EY as a Manager and he carries 7 years of experience with EY's International Taxation and Transfer Pricing Consulting practice.
Image: Pexels