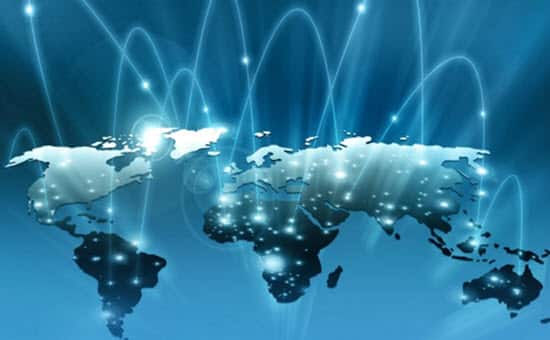 This is a guest post from Marguerite Arnold.
International business degrees, in particular the MBA, are of increasing importance in a world where globalization (no matter how you define it) is here to stay. If anything, despite the recent backlash against globalisation, international business people who have an understanding of different business cultures are far better prepared for the world that lies ahead.
Call it Globalization 2.0.
Getting an international business degree is important because it exposes you to different people and ideas in your classes that open your mind to how diverse individuals and teams organise themselves and get work done, which is inevitably influenced by different national cultures. Beyond that, an international business degree also opens ones eyes to new and creative approaches available for structuring companies, launching new products, and reaching consumers in new and more effective ways.
On another level, international business degrees are important because of their focus on real sustainability and how it can be achieved. This is not limited to so-called "green" sustainability (although this is an increasingly important aspect). It is understanding, quite literally, how your business translates into different languages, needs, markets, market structures and regulations.
This is even more true if you work for a global technology company.
Two recent examples: AirBNB and Uber.
Both businesses are American and, while expanding rapidly at first, they have both quickly found that the disruption they caused has eventually created huge roadblocks. In Germany, for example, both have been banned outright. As much as their business models were good at "disrupting" two very traditional industries in almost every country they entered, it was precisely this feature of both companies that caused their eventual banning in more than one market.
The export of American innovation absolutely is hitting its limits right now as national governments realize that, despite all the conveniences, there are significant negatives that come with the same that their economies just cannot absorb. And as a result, the US tech firms end up destroying the very innovation that they created in the first place. That is nowhere more obvious than in America itself right now.
Part of this conversation has been underway for decades. American companies (in particular) have found a home in almost every country. But with technology, market entry has never been easier.
In the U.S., the focus on deregulation since the 1980's, and the ability of firms to create new technology faster than the ability of regulators to understand and regulate it is widely accepted (or at least has been up until now). How this will continue in the future, however, particularly combined with the rise of automation, is yet to be seen. To date, the ability of firms with hugely disruptive business models to change the game has been accepted domestically as a mark of American entrepreneurialism if not exceptionalism.
As the backlash against technology firms has reared its head, it is highly likely that this will be felt elsewhere, and in many places far beyond the boardroom. While misinformation is the focus of the current debate – starting with the algorithm-controlled world of editor-free curation of blogs and Facebook's role in the distribution of "fake news" prior to the U.S. election – the broader issue is a backlash against the role of tech firms in society overall . Uber, AirBnB and the many digital work platforms for freelancers are all tech enabled business models spawned beyond the clutches of regulation – and which are now facing a global backlash.
For precisely the reason that "American innovation" has been resisted around the world and now even domestically, it is important to understand the current playing field and how things are rapidly changing. This is one of the most invaluable lessons an international business student can learn.
Marguerite Arnold is an entrepreneur, author and third semester EMBA candidate at the Frankfurt School of Finance and Management.
(Image Source: Global Business Technology)