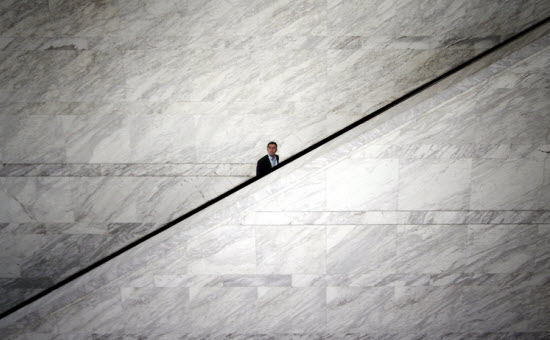 (Source: Flickr)
It is common for top consulting firms to subject consultants to a rigorous "up or out" policy.
What this means is that consultants are required to advance to the next level of responsibility within a certain period of time or leave the firm.
Consultants normally receive regular performance feedback and so have frequent opportunities to gauge whether they are making satisfactory progress.
If a consultant is falling short, they will normally have opportunities to talk to their manager about areas for improvement and benchmarks to measure progress. If the consultant is unable to make the necessary headway within an agreed timeframe, they will normally be asked to resign. This extended resignation process is referred to as "counselling out".
Consulting firms appear to employ the "up or out" policy for three reasons.
Firstly, consulting firms typically embrace a meritocratic culture, and so the "up or out" policy is a way of making sure that the best consultants advance within the firm.
Secondly, most consulting firms adopt a business model based on a pyramid organisational structure with a small number of partners at the top and a relatively large number of business analysts at the bottom. The only way to hire a constant flow of talented business analysts is to ensure that existing consultants are advancing upwards or leaving the firm.
Thirdly, top consulting firms value their alumni network and use it to drum up new business. The up or out policy ensures that this network continues to grow.
[For more information on the management consulting industry, download "The HUB's Guide to Management Consulting".]