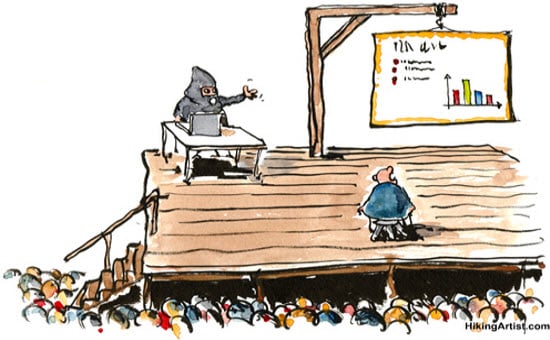 (Source: Flickr)
"Consulting" is a pretty general term, and doesn't really give you a clear idea of what consultants actually do.
The Oxford dictionary indicates that "to consult" means to "seek information or advice from someone (especially an expert)".
In other words, consultants are people who provide expert advice.
We are interested mainly in the consultants who provide advice to organisations (corporate, non-profit and government). They are typically employed by management, and hence they tend to be called "management consultants".
In general terms, management consulting involves providing advice to organisations with the aim of helping to improve organisational performance or solve specific business problems.
Consultants can perform a wide range of tasks including framing a business problem, synthesizing large amounts of data, undertaking research, interviewing employees, developing recommendations, and presenting findings to senior management.
Consultants can work in a wide range of industries including automotive, CPG (consumer packaged goods), chemicals, defense, electronics, financial services, healthcare, infrastructure, logistics, media, mining, oil & gas, pharmaceuticals, private equity, retail, social sector, technology, telecommunications and tourism.
Consultants can also provide many different services including growth strategy, pricing, marketing, supply chain optimization, software development, human resources management and economic forecasting.
Large full service firms like Deloitte, PwC and KPMG typically provide a wide range of consulting services across a broad range of industries. While smaller consulting firms often specialize in providing advice in a particular service area or to a specific industry.
[For more information on the management consulting industry, please download "The HUB's Guide to Management Consulting".]