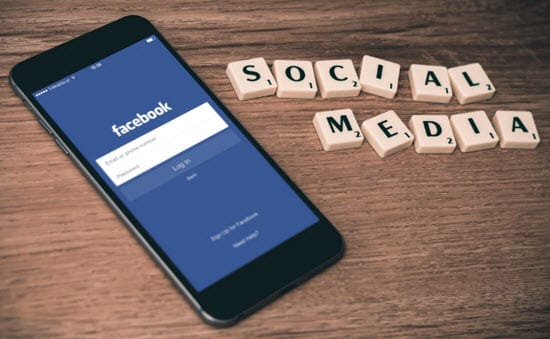 If you've been turning your nose up at the idea of advertising on Facebook, you're missing out on a fantastic opportunity. It may not exactly be 'old school' – even by internet standards – but Facebook Ads have a way of integrating themselves into your customer's daily lives in an unobtrusive way that puts them just a click away from buying or signing up to your service.
Facebook is now used by 1.59 billion people across the world: if you can't find your audience here, they likely don't exist. What's more Facebook Ads are easier to create than pretty much any other form of advertising. This doesn't mean you don't need to put a great deal of thought into the preparation process – the usual questions about the who, the how and the why of your campaign – but it does mean that if you run a small business, it's something you can handle by yourself.
Ready to take the plunge? Log in to your Facebook account, click on the little arrow in the top right hand corner of the screen, select Create Ads, and you're ready to go.
Facebook will now confront you with a range of marketing objectives to choose from, such as 'Brand awareness' or 'Product catalogue sales'. You've already decided why you're running this campaign, so this is where you let Facebook help you choose the best template to adapt to your needs.
Let them know where you are, the currency you work in, and your time zone, and everything you need will be tailored to your situation. All of which sets you up for the interesting part: defining your target audience.
The more specific you can be, the better. Facebook lets you narrow things down by age, gender, and location, but of course the real power comes with the 'demographics, interests, or behaviours' – because, of course, Facebook knows all of this about everyone! Think of other brands, products and services that are like yours, and pastimes for which your product might be needed. For example, if you're selling custom-made bicycles, you could target people who 'Like' Ruff Cycles and cycling as an interest, and probably narrow the area down to just your town, county or country – depending how far you are willing to send your product.
Next, you make your budget decisions. Facebook ads can start at a dollar a day, and it's worth starting with a few dollars at a time for your first couple of campaigns while you figure out how to get the best results from your settings. You can choose a target daily spend, or an overall budget that will be spent customer by customer until it runs out.
Designing the ad itself is quite straightforward. You need an image or a video to base it around, so it is ideal if you have some professionally captured footage of your product or service. However, if you just want to get things done quickly and simply, you can instead use one of Facebook's stock images. Add a headline to grab users' attention and a line of text describing what you're offering. Facebook will help you with the final touch: a 'call to action' button that clicks through to your website, shop, or mailing list.
That's it – you're ready to launch! Facebook Ad Reports are a simple way of tracking the success of your first advertisement, so you know what to tinker with the second time around. You should see results in no time. In the meantime, here's a simple 5-step guide to getting your first ad up and running – it is a lot easier, and a lot more effective, than you think.
G. John Cole is a digital nomad and freelance writer. Specialising in leadership, digital media and personal growth, his passions include world cinema and biscuits. A native Englishman, he is always on the move, but can most commonly be spotted in Norway, the UK and the Balkans.
Image: Pexels